Skip Main Content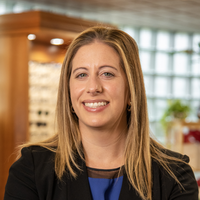 Kristie L. Teets, OD
ROLE:
Optometrist
SPECIALTIES:
LANGUAGES:
WE CARE ABOUT YOUR FEEDBACK!
Please take a moment and let us know how your experience was.
REVIEW US

Kristie L. Teets, OD
Optometrist
SPECIALTIES:
LANGUAGES: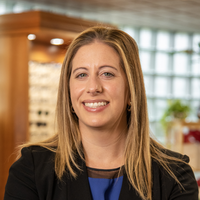 Meet Kristie Teets, OD
Kristie Teets, OD is a native Pennsylvanian. She is an alumna of the Indiana University of Pennsylvania, where she received her Bachelor of Science in Natural Sciences. She then completed her Doctor of Optometry at the New England College of Optometry, graduating with honors.
After receiving her Doctor of Optometry degree, Dr. Teets went on to complete a residency in Ocular Disease through the Pennsylvania College of Optometry. Dr. Teets has extensive training in the management of ocular disease including the diagnosis, treatment and management of anterior segment disease, glaucoma, pre- and post-operative surgical care, diabetic eye disease, and comprehensive eye care. She has participated in multiple clinical trials for glaucoma medications and procedures.
Dr. Teets is a member of the American Optometric Association, the Pennsylvania Optometric Association and the Central Pennsylvania Optometric Society. Dr. Teets has a passion for helping others and volunteers her time by performing eye exams for the underserved population at Vision Resources in Harrisburg.