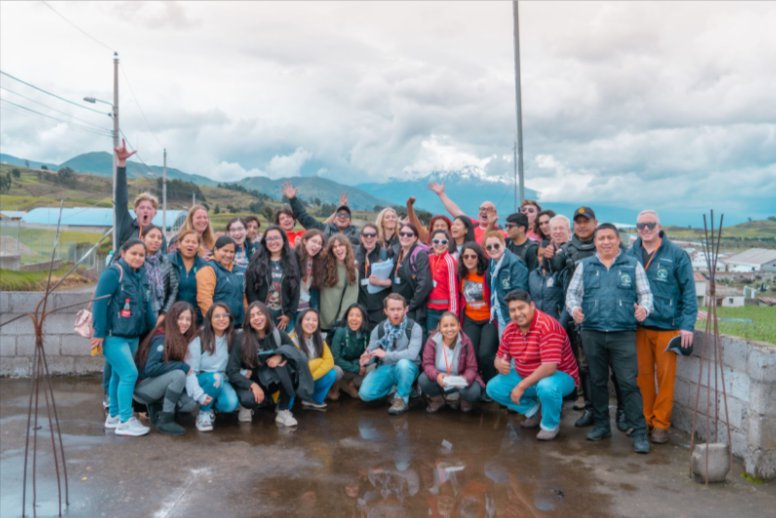 David Silbert, MD, FAAP and his team couldn't wait to get back to Ecuador after the pandemic and a three-year hiatus from mission trips. In partnership with Partners for Andean Community Health (PACH), FIBUSPAM, and Princeton University, Dr. Silbert and his team were able to screen more than 1,900 children for glasses and other vision issues and prescribe 394 pairs of glasses in 5 days.
This mission not only set a new screening record for the Conestoga Eye Mission team, but PACH and FIBUSPAM, as well.
500 Children Screened in 1 Day
One of our mission days this year achieved the unprecedented goal of screening 500 children in a single day. For context, our biggest screening clinics in the past saw about 300 children. Screening students on the scale our team does is unheard of in the field. We are able to do this volume with excellence because of the technology we use and the ability for our lay volunteers to participate.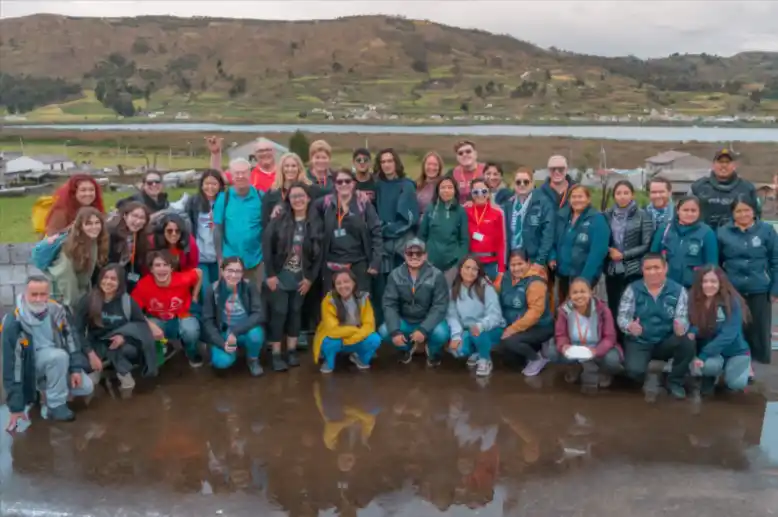 Some Mission Context
The average number of patients seen in a

pediatric ophthalmology

practice per year is approximately 4,500.
The team screened around 47 patients per hour, completing more than 6,000 individual measurements on eyes.
The children screened read more than 5,700 letters or shapes to help us determine how well they were seeing at a distance.
The team dilated more than 2,000 eyeballs so the doctors could properly prescribe glasses.
Over 1,600 pairs of sunglasses were provided to the children screened, protecting their eyes from the extreme sun-glare of the Andes Mountains.
The glasses our doctors prescribe are made in Ecuador. While the team brings all the frames needed for the mission, the lenses are made to specifications for each child specifically. This is one of the largest costs of our mission trips and is of key importance when correcting a child's vision.
About PACH & FIBUSPAM
Originally founded as FIBUSPAM, USA, Partners for Andean Community Health (PACH) is a non-profit organization that is dedicated to providing healthcare services to communities in the Andean region of South America. Among the many services that PACH offers, one of their most successful programs has been their medical caravans, which are mobile clinics that travel to rural areas to provide healthcare services to underserved populations. One of the key services that PACH provides through its caravans is vision screening for children.
The caravans are staffed by trained healthcare professionals, including doctors, nurses, and technicians. They are equipped with state-of-the-art equipment to perform vision screenings and diagnose vision problems in children. PACH's vision screening program is designed to identify children with visual impairments and provide them with the necessary care to improve their vision.
One of the primary goals of PACH's vision screening program is to identify children with amblyopia, which is a condition in which the brain and the eyes do not work together properly. This condition can lead to permanent vision loss if left untreated. By identifying children with amblyopia early, PACH is able to provide them with the appropriate treatment, which may include corrective glasses or patching therapy.
In addition to identifying and treating children with amblyopia, PACH's vision screening program also identifies children with other vision problems, such as nearsightedness, farsightedness, and astigmatism. These conditions can also have a significant impact on a child's quality of life and ability to learn. By providing children with corrective lenses, PACH is able to improve their vision and enhance their overall well-being.
One of the unique aspects of PACH's vision screening program is that it is integrated into the organization's broader healthcare services. In addition to providing vision screenings, PACH's caravans also offer a range of other healthcare services, including dental care, vaccinations, and general check-ups. By providing these services together, PACH is able to address the many healthcare needs of underserved populations in the Andean region and help to create a healthier, more equitable world.
Our Conestoga Eye team is proud to have been a part of this life-changing project. We were honored to be able to provide our expertise and resources in order to help improve the vision and health of hundreds of children throughout the Andean mission. We look forward to continuing our collaboration with PACH and other organizations in order to make a lasting difference in the lives of people across the globe.
The experts at Conestoga Eye are ready to help your family improve their vision and quality of life. Schedule an appointment online with us today to start your journey toward better vision.